*For Dropshirt wholesale customer. Please use your account email address and quote your customer number upon order completion.
We turn your low quality design into a high quality vector file you get to keep.
---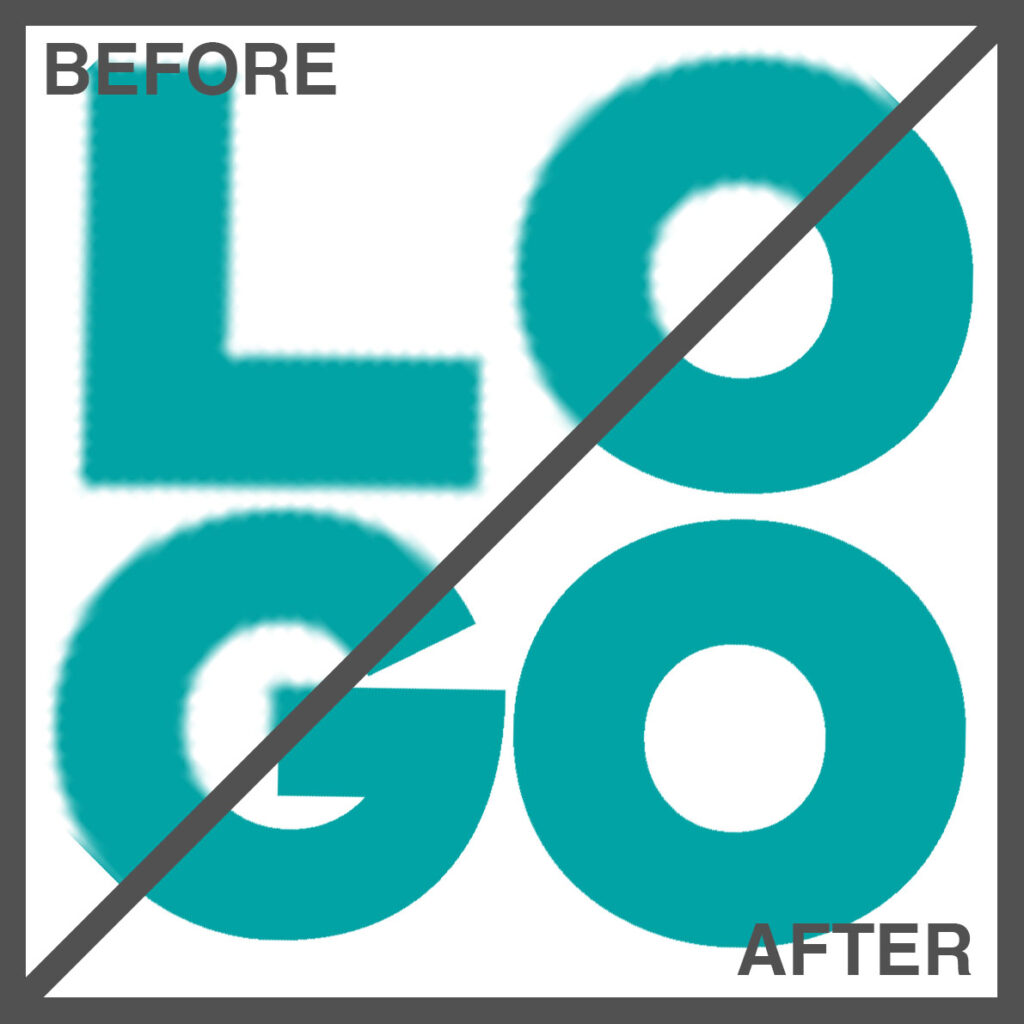 What Is Logo Re-Drawing?
A logo re-draw (or restoration) is where you give us your existing logo that is low in resolution or blurry, and we transform it back into a high quality, high resolution file.
Our graphic artist literally "re-draws" the design again in a vector drawing program like Illustrator.
Vector files can be scaled or enlarged indefinitely without loosing any resolution.
We turn your blurry logo into a crisp clean file that can be used by printers for items like t-shirts, signs, posters or other formats, that require large files.
If you need changes to the words, colors or any other minor changes, just let us know when you place the order.
What Can NOT Be Re-Drawn?
Photos can not be re-drawn exactly. They end up like stylize drawings. This is because vector files are drawing programs. Not photo programs.
Photos use pixels to express the design. Pixels can not be enlarge without losing quality.
Common Vector File Types
All file formats available. Most Common are: .PDF, .EPS, .AI, .CDR.